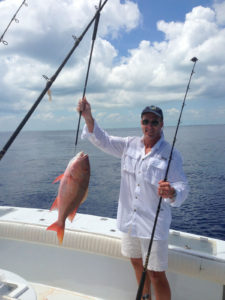 Welcome to Marathon Florida
An hour (in island time) North of the hustle and bustle of Duval Street in Key West lies the island community of Marathon, Florida. Artists and pirates have long been entranced by the Keys' pristine shorelines, calling on its clear waters and white sand for inspiration and relaxation.
Known for sandy beaches, abundant fishing, snorkeling, and protected from the rough surf by reefs and mangroves, Marathon maintains a laid-back nautical style distinctly its own while offering up something for the whole family to enjoy.
There's always something to do right around the corner in Marathon, and here are our top ten must see and dos in Marathon, Florida – Mile Marker 60 to 47.
Bask in the sun at Bahia Honda State Park and Beach:
If you're into warm sun, white sand, and blue water nothing beats tanning at beautiful Bahia Honda State Park and Beach. One of Florida's southernmost state parks, Bahia Honda became a warm retreat when Henry Flagler passed through Bahia Honda Key on his mission to connect Key West to the mainland via railroad. This railroad is no longer active, but you can still see it right from your own beach towel. If you're lucky you'll even catch sea turtles hatching in the summer!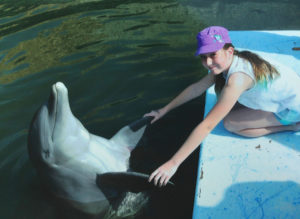 Meet the dolphins at the Dolphin Research Center:
Founded in 1984, the Dolphin Research Center's primary goal is to provide a permanent home for rescued dolphins, educating the public on the wonders of these magnificent mammals, as well as how to co-exist with them. However, no one said education can't be fun, with activities like swimming and even painting with dolphins, you're guaranteed a fun-filled day. See their twitter for updates on your new flippered friends @DolphinResearch.
Up close encounters at Marathon's open air Aquarium Encounters:
Outside in the warm, tropical Florida Keys air is Aquarium Encounters. Activities include shark and stingray touch tanks, snorkeling in massive coral reef or lagoon environments, and private tours. Clearly Aquarium Encounters doesn't fail to impress. Founded by conservationists dedicated to showing you the real thing, Aquarium Encounters is a safe and child friendly environment which is the perfect gateway to a lifetime of marine appreciation and enthusiasm.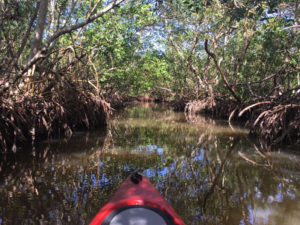 Explore the mangroves at AquaVentures Eco Tours LLC:
Glide through the waters on your kayak through the natural canals of the mangrove forests on AquaVentures guided kayaking tours. Keep an eye out for baby sharks and other fish who call the natural nurseries of the mangrove roots home, while your guide takes you through scenic Curry Hammock State Park. The guides will provide the kayaks, brief instruction, and even some snacks!
Fish up the catch of your life:
With the variety of sea life living of the coast of Marathon, Florida, there is always something new to catch. Charter a boat and take to the seas with one of the many experienced salty sea dogs and fish to your heart's content. There are plenty of fishing vessels in Marathon, great charters such as Island Lure Charters or Angling Adventures with Captain Rich Smith, ready and willing to take you out for a day of rewarding fishing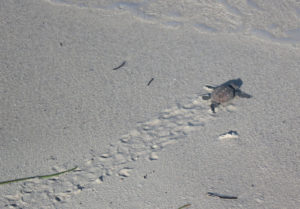 End your day with the freshest seafood:
The perfect meal to end a shorefront day isn't hard to find in Marathon. Surrounded by waters teeming with fish it's no wonder where restaurants such as Island Fish Company, Keys Fisheries Market and Marina, and Sunset Grill source their huge variety of fresh delicious seafood.
Walk through history at the Crane Point Hammock, Museum and Nature Trail:
Bought in 1989 by the Florida Keys Land and Sea Trust, Inc., Crane Point consists of 63 acres of varied flora and endangered fauna. With trails leading throughout, there's always somewhere new to go in Crane Point. Whether you're there to visit the Marathon Wild Bird Center which rehabilitates hundreds of rescued birds each year, the historic Adderley — one of the oldest Bahamian-style buildings in the Keys outside of Key West, or simply there to take in the wildlife throughout the uniquely preserved Crane Point, nothing else captures the natural beauty of the Keys quite like this.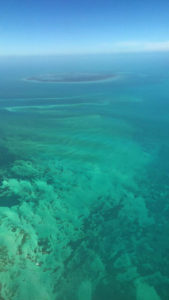 Explore the crystal clear waters, up close and personal:
Boasting the third largest coral reef in the world, Sombrero Reef offers world class snorkeling. Reserve a trip with Spirit Snorkeling of Marathon and go out on a guided adventure of the tropical reef featuring a vast assortment of tropical fish and other aquatic wildlife.
Walk (or run) across the historic Seven Mile Bridge:
Whether going for a nice stroll to work off the deep-fried Key lime pie, or participating in the annual 7-mile bridge run, the Seven Mile Bridge gives stunning views of the landscape and inlets. The clear water and fantastic wildlife and marine animal spotting provide an excellent reason to go out and explore this incredible expanse that connects the Middle Keys to the Lower Keys.
Fly high over it all with Old City Helicopters LLC:
Offering dozens of tours from the fun to the fantastical, Old City Helicopters takes you above and beyond to scenic and breathtaking views of the Florida Keys. Old City Helicopter tours are perfect for a dream date night or unforgettable family moment.
Content and Photos by Jack Mason
See our Florida Vacation Destinations Reviews:
Amelia Island- Fernandina Beach
Anna Maria Island
Boynton Beach
Crystal River, Homosassa & Inverness Things to Do
Delray Beach Things to Do
Fort Lauderdale's Top Things to Do
Fort Lauderdale Port Everglade
Key West's Best
Miami Luxury Hotels
Mount Dora
Marathon Top Things to Do
St Augustine Top Things to Do
Sarasota, Siesta Key and Venice

"There's enough land in Florida to hold all the ideas and plans we can possibly imagine." – Walt Disney