Dreaming of a getaway with that special someone? … Perhaps you want to plan an adventure with the love of your life – a truly romantic trip in the not-so-distant future. You should choose a destination that allows you to surprise and pamper your partner; one with stunning views and fun activities to do together as a couple, with delicious local cuisine and wine, unique lodging properties and fascinating history. Europe is a great choice as there are so many historic cities within a relatively small area, where you can immerse yourself in the culture, sights and bites of local culinary. Here are some romantic destinations in Europe for future vacation inspiration (yes, we will travel again friends)!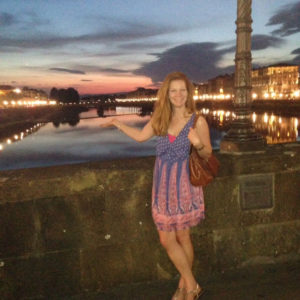 Florence, Italy
Florence is one of the most beautiful, easy to navigate Italian cities, with stunning landmarks like the Duomo, the Ponte Vecchio, The Pitti Palace, fantastic museums like the Uffizi, and so many delightful cafes and bistros along the River. I can't imagine not loving Florence. Just strolling the Florentine streets in the evening- the "passagiata" – is romance defined! Sharing fresh made pasta and an Italian bottle of wine…devine! 
Barcelona, Spain
As the capital and largest city of the Catalonia region, the second most populous of Spain, Barcelona is a feast for the eyes and senses – featuring mind-blowing, otherworldly Gaudi architecture, gorgeous parks and tree-lined streets, a waterfront boardwalk and urban beach to stroll. Just sharing the sights, and plates of  tapas with Spanish vino is romantic enough. Stay at a 5-star hotel – Barcelona's The ONE – with a rooftop bar and pool with a city view and all is bueno!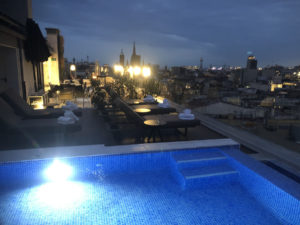 Vienna, Austria
Vienna has a lot for couples to engage in. For example, if you have never ridden in a horse carriage, Vienna is a top  European destination to do so. It is known for its intriguing cafe culture with accessible coffee houses for you to enjoy the company of your sweetheart. Watch a movie together at the opera for magical end to your night.
Budapest, Hungary
You have not been to a romantic destination until you arrive in Budapest. It is an excellent place to be for site-seeing and romantic night outs. Visit the Buda Castle for a fantasy experience. The Grand Synagogue and Fisherman's Bastion are great places to tour too. Go to the Gellert Spa for a relaxing massage before embarking on other things on your romantic to-do list in Budapest.
Prague, Czech Republic
Prague is an ancient city with a rich history. Expect to find castles and churches that date back to the 1300's. Go to the Charles Bridge for a soothing evening as the sun sets. The bridge has lovelocks. Consider setting up yours. Walk side by side with your lover to Petrin Hill for a spectacular view of the city you. Save the romantic memories at the hilltop with photos.
Dijon, France
Paris is the city of romance, but Dijon is the spicy city of Dukes and mustard … You have not visited France until you have explored this vibrant city with its many plazas and parks. It lights up at night making it such a romantic place for couples, its a popular college town as well so there's a youthfulness here too. Stroll on the cobblestone streets as you enjoy the fantastic views of church steeples and palaces. Enjoy the Duke's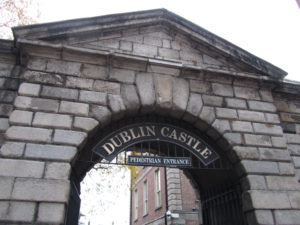 Palace, art museums and take the Owl Tour – its a hoot! Have a delicious meal at a local cafe and people watch. Find the Arc Du Triomphe and you'll see why Dijon is to Paris a Florence is to Rome! Other French gems – Auxerre, Beaune and Carcassone.
Dublin Ireland
Dublin is historic, romantic, rich with culture and brimming with funs pubs for the couple that enjoys a good party and a pint. Castle hop by day to nearby Powers Court or Mallahide Castle, and return to this Trinity College city for classic Irish cuisine and some "craic" in the evening …live music and singing in one of the many vibrant pubs.
Porto Portugal
Porto is the heart of Portugese wine and port exporting, its a beautiufl historic city, perfect for a weekend of wine tasting, touring the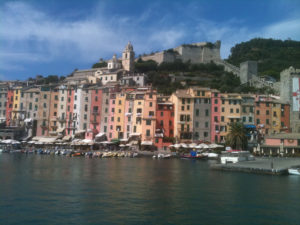 churches and museums, even taking a boat tour up the vineyard-rich Douro River valley. Portugal is also more affordable than most European cities, which makes being Romeo a little easier on the wallet. Everyone loves Lisbon, but we think Porto is the real gem of the coast.
You can visit all these destinations if you have the resources and time. However, there are more cities on the list of romantic cities that you should tour in Europe. They all offer unique experiences comparable to no other.
More Romantic Travel Reviews:
Ireland for a romantic rover
France's Burgundy Valley
Croatia's Amazing Adriatic Coast
Top Ski Destinations for Romantic Travel
Top Romantic Wine Country Vacations
Best Luxury Beach Vacations