The Three Valleys, Les Trois Vallees, is the biggest ski area in the world, with 370 miles of soft snow to dig your skis into. But what happens when the snow melts? You'd be forgiven for thinking that in summer the Three Valleys aren't a good place to spend your holidays. But, you'd be wrong!
Here's why you should go to The Three Valleys in summer.
The Chance to Explore the Great Outdoors
Skiing isn't the only sport on offer in the Three Valleys!  In fact, there are many different activities to enjoy.
With Val Thorens Multi-activity card, you have access to 21 different events and games throughout the entire region, including judo, concerts, mini-golf, even ballroom dancing. So, there really is something for everybody!
Looking to keep your fitness up while you're away? Your pass also gives you access to multiple gyms and sports centres, including an aquagym. In summer, the mountains are perfect for biking, and some of the trails are truly exhilarating. If you want to push your skills to the limit, there are also mountain biking tournaments in summer, so you can watch daredevils flying down the rocky alpine paths.
However, if mountain biking is a bit out of your comfort zone, there are many great hiking trails that allow you to enjoy the beautiful view of the Alps.
There's Always Something to Do
If sports aren't for you, or you need a chance to unwind, you'll find something to suit you in the Three Valleys, and evening shows to check out. While après-ski might not be an option, the social life in the Three Valleys is far from quiet in summer. You'll find great bars and clubs open late into the night!
Love culture? In Saint Martin has the Saint Martin de Belleville museum, which chronicles two centuries in these Alps and the history of the quaint mountain village of Saint Martin.
Delicious French Cuisine
Another reason to visit the Three Valleys is the mouth-watering French cuisine. Whether you want to picnic with local wine, artisan cheese and fresh baguette, or cozy up to a fire with a mug of chocolate chaux, or dine like royalty, there's elevated Savoyard culinary to choose from. La Bouitte is a three Michelin star rated restaurant, located in Saint Martin. Unsurprisingly, the food is said to be exquisite! Val Thoren's 5-star Hotel Pashmina has Michelin 1-star dining at Les Explorateurs – stay in the Igloo for an extraordinary night under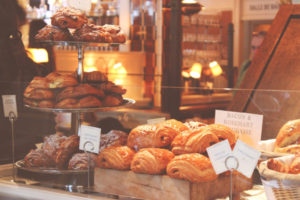 the stars. See our Top French Alpine Hotels.
Another nice place to eat is the Adray Telebar in Méribel, a warm traditional looking building with a welcoming atmosphere. It's known for its excellent hot chocolate and cakes, so if you have a sweet tooth, this is the place to go. Many local crepe stands and cafés are definitely worth a visit. Try the ultimate food challenge of the Mottaret Mountain Burger. It's a gigantic burger covered in cheese; not only massive, but delicious!
The Opportunity to Relax
Holidays were made for relaxing! So, when visiting the Three Valleys in summer, another thing you can do is sit back, relax, and enjoy a comforting treatment in one of the many spas in the Three Valleys. In fact, there's a spa at La Bouitte, so after you've indulged in 3 Michelin star dining, you can chill out and get revitalised. The spa is called the "La Bela Via" and offers a wide range of massages and treatments, including a honey milk bath.
If spa treatments don't suit you, is there anything more relaxing than a sunset over the French Alps? After a long day of activities and delicious food, a beautiful sunset is the perfect end. Thanks to its breath-taking views, The Three Valleys boast alpen glow and stunning sunsets. The vibrancy of the colours is awe-inspiring and definitely worth seeing. Some good spots to admire the scenery are La Loy restaurant near Saint Martin, or Roc de Fer in Méribel.
It's recommended you bring a camera, you'll want to capture the moment!
Tempted to spend your summer holiday in the Three Valleys? Make your holiday an unforgettable one by staying in a luxury chalet!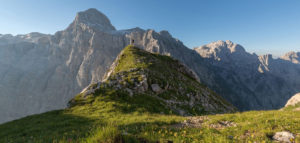 See more  Alps Luxury Travel Reviews:
Top European Ski Resorts
Top Ski Hotels in France
Top Swiss Ski Hotels
Top Ski Hotels in Austria
Top Ski Hotels in Italy