Mexico has long been a popular vacation destination – for friendly locals, beautiful sand beaches, native food and tequila – all at affordable prices. Most tourists cling to the coastline on the Pacific, the Baha Peninsula, Puerto Vallarta and Acapulco to the west, or The Gulf of Mexico eastern side of Cancun, Playa Del Carmen and Cozumel on the Yucatan Peninsula.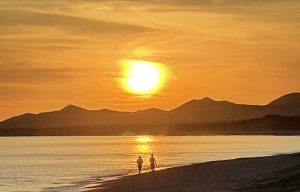 Mexico is a huge nation, the 14th largest in geography in the world. Mexico, officially "United States of Mexico", is culturally and linguistically Spanish, with tremendous history. Thousands of archeological treasures and 34 UNESCO World Heritage Sites are preserved in Mexico, including Guanajuato, Mexico City, Puebla, Jacques Cousteau Island, as well as dozens of ancient Mayan and Aztec ruins, pyramids, and agave fields of Tequila.
Mexico's landscape is vast and varied – from brilliant sandy beaches to lush mountains and barren deserts among its 31 "states". Did you know Chihuahua is Mexico's largest "state"? There must be a funny yippy little dog joke here. The capital of Mexico City is home to 9 million people – the most populous city in North America!
Mexico's (controversial) border is huge, along the United States primarily, also Guatemala and Belize, extending from the Pacific Ocean to the eastern Gulf of Mexico. Cruise ships and beach-goers frequent Mexico's east "gulf" coast, while Baja California Sur is beloved by fishermen and windsurfers, kite-boarders and Pacific sportsmen.
Mexico has a reputation of being #1. Unsafe, and #2. Undrinkable water. These travel phobias can be quashed by staying at gated resorts, not carousing at night, and drinking bottled water only – more tequila and cerveza per favor:  Dos Equis, Modelo, Corona.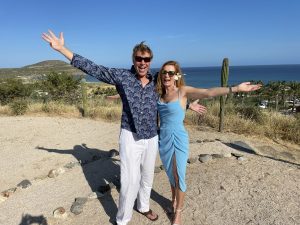 Colorful beach resort towns of Playa Del Carmen, Playa Mujeres, Cancun, and Cozumel are fun as cruise ship ports for a day, or a week vacation stay in an exclusive, all-inclusive resort. Las Brisas Resort in Acapulco, for example, is a gem above the busier sultry city, where each romantic casita has its own swimming pool with an amazing view of the Bay of Acapulco and a private beach club on the Gulf.
On Mexico's Baha Peninsula, flying into Cabo San Lucas, the Sea of Cortez coast has stunning beaches. See our review of Gran Sueño Resort near La Paz, just a two-hour drive from Cabo. This "dreamy" beach retreat – on the Bay of Dreams – "Bahia de Los Sueños" is ideal for a destination wedding. reunion or corporate retreat that's truly away from it all
La Ventana is earthy, a fun beach town for the adventurous, its less glam, more windy and wild with legendary kitesurfing, glamping and a few condo hotel properties right on the beach. What's cool about La Ventana is the constant activity on the Bay – boats, boards,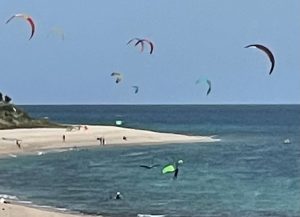 fishing, paddling, with the backdrop of the mountainous Jacques Cousteau Island from spectacular sunrise to sunset. See our review of La Ventana.
Mexico is fun, the folks are appreciative, and most everything is affordable with their unique Peso currency, feels like monopoly money when 2,000 is $100 US bucks! Vacationers in Mexico are cautioned to keep your valuables close always, and stay at a secure resort or hotel property to ensure your safety. Mexico has some poverty, despite the hard-work ethic of most. There is some theft, but you can also enjoy a relaxed celebratory time in this special country. Think "playa" – beach, "siesta" – nap, "fiesta" – party, "cerveza"-beer, "salsa" – dance, and "tequila" – party some more!
More on Mexico…
Review of La Ventana- the kite-surfing capital of Mexico
Gran Sueno luxury Baha resort review
"Salida, fiesta, siesta, tequila, salsa, puesta, repeat…" – Mexican Mantra