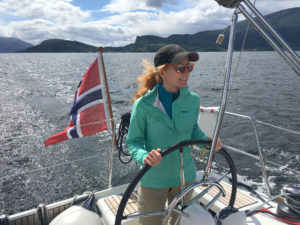 We, the editors at Luxury Vacation Guide, redefine luxury and travel. To us, luxury isn't formal, pampered or pompous, it's pure and natural – authentic experiences in extraordinary places. Yes, we love historic hotels and modern amenities. Sure, we freak without WiFi, but we love to truly "vacation"… to vacate our normal lives, to ski snowcapped untracked Alps, to witness phenomenal national parks, to hike and bike the paths and roads less traveled, to dive in to crystal clear waters and sail the world's seas. Here we share with you life's best travel experiences and destinations, places you've never heard of, or resorts you have longed to visit. We take a little of the mystery and fear from your vacation travel planning (and packing), leaving only anticipation, excitement and exploration of the best…
See what our followers, resort hosts, editors and influencers are saying: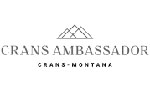 "Thank you very much for all this impressive coverage for the Crans Ambassador Hotel and the region. We really appreciate it, the photos are very inspiring. We will share your kind words! I followed your Instagrams throughout your stay"
-Katya Marshall, Director of Marketing, Crans Ambassador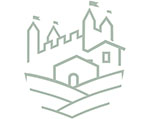 Hello Heather and Greg,
Thank you very much for your kind reviews and recommendations on your website.
We were very happy to welcome you, we wish you the best on your next travels !
Isabela & Jérôme, L' Ombre D'Azay, France
Dear Heather & Greg,
It's wonderful to hear from you, and I'm thrilled with your articles and photos, and I must say, they are truly outstanding. They will undoubtedly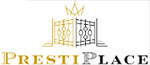 generate interest in exploring this beautiful region, and provide a direct link to our booking platform.
I will share them on our website and social media.
Your kind words are greatly appreciated, and it was a genuine pleasure to meet you.
I'm looking forward to your upcoming coverage. Thank you for featuring PrestiPlace in your articles.
– Pascal at Presti Place, Tours France in the heart of the Loire Valley

"Hi Heather and Greg,
So Nice! You even managed to make it look beautiful in the weather you dealt with! Great content, photos, and our partners are happy, too. Thanks so much for doing such a great job of coverage during your stay.
Best, Charlene Williams, President, Marshall PR," Maine Office of Tourism PR Agency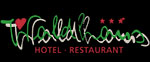 "Heather & Greg, Thank you for the wonderful media coverage on your websites. The content is great! We really appreciate your reviews and hope we have the pleasure of welcoming you back to the Waldhaus and Leukerbad very soon."
-Warmest wishes, Evelyne, Harald, Lorenzo and Joshua, Hotel – Restaurant Waldhaus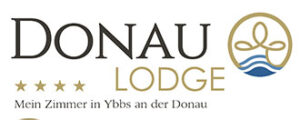 "Heather & Greg, Thank you so much for your recommendation! Your article on cycling the Danube is fantastic, thanks for including Donau Lodge! We really appreciate your review on your beautiful travel site. We will share your reviews on our social media! Please visit us again!" -Kristiane, Donau Lodge Ybbs Austria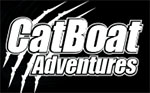 "Thank you for wonderful Mount Dora write up Heather! And Greg's photos are amazing.
We so appreciate you review and endorsement, we'll post it on our site and our social!
Please come back and join us again any time. It was wonderful hosting you on our tour!"
– CatBoat Adventure Team, Mount Dora Cat Boat Adventures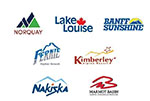 Heather & Greg, This is awesome, great photos and stories ! Thank you so very much! We will continue to share !  Loved skiing with you rippers and getting to know you both!
Keep up the great work! Next time let's ski and après ski!
-Meegan Fields, Kimberley Alpine Resort, BC Canada
"Heather, you are one of the most prolific, professional travel writers I know. On time, on

point. I so enjoy your writing style – our readership does too – you take the reader along on your exciting travels. Greg's photos are magnificent, the perfect accompaniment! Of all your ML articles, the French Canal story is a favorite. Thank you."
– Susan Wade, Editor MarinaLife
"Heather and Greg,
This is absolutely amazing! Thank you for sharing all this wonderful media spotlight. I'm adding your published articles to our social pages and website. We appreciate your work!"
-Sarah Edge -Director of Revenue Channels & Digital Analytics, Compass, Anna Maria Island

"Heather,
This is more wonderful Anna Maria Island coverage, and we are so grateful and appreciative of you! Have an incredible day!"
– Michael Alan Marasco, Vice President of Sales & Marketing, VISTA
"Thank you for yet another GREAT article on Compass Rose Lodge! We are so excited for your wide reaching audiences and thoughtful descriptions of our hotel. You have certainly gone above and beyond and we are grateful! It's snowing again, a skier's dream! Come back anytime!"
– Natalie, Compass Rose Lodge, Huntsville Utah
"Heather & Greg, It was a true pleasure to host you in Auxerre France. My team loves the article and photos, we will be sharing them in promotion of our destination. Excited for the Le Boat article in Marina Life as well.
-Thank you so much! Alexandra, Promotions Auxerre Tourisme"
"Thank you so much for all your stories on Banff skiing. Your articles are inspiring. We'd love to share these stories and images with our followers!"
-Sarah, Dir. Of Marketing, SkiBig3, Banff, Alberta Canada
"What a wonderful write up Heather, amazing photos Greg. Thank you for telling our story of Beaufort South Carolina so beautifully. We will share this. Reach out if you wish the area again."
– Isabel Posada, Beaufort Social Influence Manager
"Heather & Greg, Thank you so much for the articles, social media and positive, informative blog posts on LAAX! I very much enjoyed reading them. We are so glad you enjoyed your stay and hope to welcome you back soon in LAAX."
-Martina, Communications, LAAX, Switzerland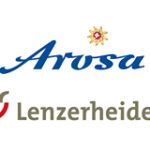 "Dear Greg & Heather,
Thank you so much for all the good content, social media and articles, and for staying at The Revier. We wish you only the best."
-Marc, GM-  Revier at Arosa Lenzerheide
"Heather & Greg, Thank you very much for all your articles. Lovely to meet you! We will share your  stories, and follow your travels. Please let us know when you visit  Arosa Lenzerheide again."
–Big hug from Crest'ota, Andrea, Crest'ota Hotel
"Greg and Heather, Thank you for the wonderful Sunset Key article, I'm pleased to hear you enjoyed your experience at Sunset Key, nothing quite like it, anywhere!"
-Cheers, Anne Hersley-Hankins, PR & MarCom Strategist

"Heather & Greg, Thank you for all the Portes Du Soleil coverage, you must have been writing non-stop since your media visit! We truly appreciate all the positive recommendations, and Greg's amazing photos, shared with your many readers and followers. Thank you again for your posts and articles on Family Ski Trips, SnowPak, and Luxury Vacation Guide
– Alissa Mendes de Leon, Region Dents Du Midi, Suisse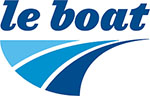 "Heather & Greg, Thanks so much for the great content on this amazing France Charter trip! We are re-posting your excellent articles on our social media pages and linking to your Blog in our newsletters.  We would welcome the opportunity to host you on Le Boat, the Rideau Canal on one of our Horizon Cruisers. All the best and looking forward to working with you again!"
Cheers, Lisa, LeBoat"

"Greg and Heather, Thank you for your wonderful articles on chartering with us in Norway. Come back to sail with us again soon, pleasure meeting you." Fridtjov Bergman, Nautic Charter  View Marina Life Story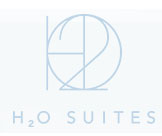 "Heather & Greg, Thanks so much for your  lovely Key West travel review. I'm thrilled that you had a wonderful stay at the H2O Suites in Key West. We hope to see you again soon!"
-Regards, Greg Murphy, Manager H20Suites
"Thank you so much for this incredible write up on The Nonantum Resort and Kennebunkport Maine. We truly appreciate it and had a great time hosting you and New England Travel Writers Network."
-Rob Labelle, Director of Marketing, The Nonantum Resort, Kennebunkport Maine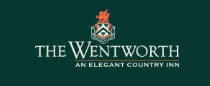 "We are so grateful for your wonderful article in today's Press Herald and Community Newspapers. We are confident that as a result of your efforts we will continue to welcome many more guests. Your kind words are much appreciated. Ellie and I are looking forward to having you and Greg back with us any time. Thank you so much and best wishes,"
Fritz, The Wentworth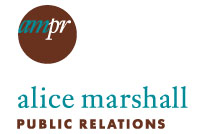 "Hi Heather,
What a lovely, upbeat story about the Woodstock Inn. Thanks so much! And thank you for taking the time to send us a hard copy.
All best to you and your family,"
Karen,
Alice Marshall Public Relations
"Heather & Greg,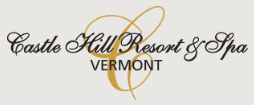 Thanks so much for the copy of your article about our resort, and for taking the time to write such a nice article about us! Hope to see you and your lovely family here again soon.
Jennifer and Tim Horan,"
Castle Hill Resort & Spa, Vermont
"Such a comprehensive guide – this go-to Vacation Guide is well written and beautifully photographed!"
– Nancy McCallum, Tourist News Editorial Assistant
"Luxury Vacation Guide is an absolutely delectable resource. So rich. So informative. And such unique locations. Love it!!"
– Kingsley Gallup, Editor, Tourist News
"Congratulations on the launch of The Luxury Vacation Guide – the website and all of its content looks fabulous! What an awesome concept. Luxury – Travel – Tips all over the world."
– Darcy Lambert, Director of Communications, Sunday River Resort
"Gorgeous photos and firsthand reviews of such interesting places! You are helping me create my bucket list! Thanks Luxury Vacation Guide." – Julie Anne LaBouve, DXC Technology Senior Account Manager
"I love this travel guide filled with great photos, tips and suggestions. I enjoy checking in to see their latest adventures!" – Gwen Genest
"If happiness is the goal- and it should be – then adventure should be a top priority"
– Richard Branson, Virgin Atlantic,  World's Top Luxury Airlines
"Life's greatest luxury is to travel" – Heather Burke, Travel Editor
See more Top Travel Destinations and reviews of sailing, biking, the best skiing, cruising, touring the finest travel spots, best wineries and resorts in the world!