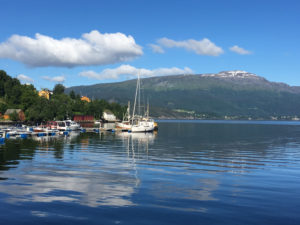 We at The Luxury Vacation Guide are always traveling, searching, exploring to find the most unique spectacular places on earth. We love adventure, discovering new cultures and travel destinations. We review the most popular and trending travel itineraries to steer you right. We critique world-renowned hotels and hot spots, and we unearth cool new islands, mountain retreats and resorts you've never heard of!
Here is our latest Top Travel Spots, in the US, Canada, the Caribbean and Europe… with recent reviews, tips and recommendations on where to stay, what to do and when. Consider this your luxury travel bucket list, places you must see and explore – for the ultimate travel adventure – promising scenery, awesome adventure, unique cultures, delicious cuisine, and genuine people!
Porto Portugal and the Douro River valley – Portugal's beautiful wine country on the cheap
The Islands of Connemara – Ireland's West Coast is the best coast
The Italian Riviera – the Cinque Terre is La Dolce Vita
4. St Anton and Ski Arlberg – the cradle of Alpine skiing is vast, so is the après ski
Croatia's Coast – the Islands and Dalmatian shores of the Adriatic Sea
Vail Beaver Creek for the best Colorado ski vacation – where to stay, ski & après!
Whistler Blackcomb – the best of the biggest skiing, après ski & best places to stay
Courchevel France – for fun, chic skiing and the best après ski in the Alps
Maine's Coast – the "right" coast and the best seaside villages
Monashees – Cat Skiing – never heard of it? It's a fantastic ski secret! Shhhh…
See our Best and Worst Airlines Review, and our Travel Tips on How to Pack for the best vacation.
 "To Vacation – is to vacate, to depart from your norm, leave the ordinary, and explore the extraordinary."