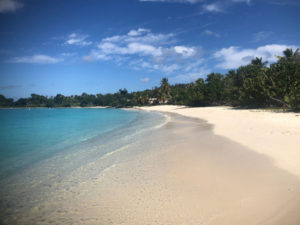 Beach vacations and island retreats are your fantasy – let's make them a reality. Picture long stretches of sand, beautiful coastline and picturesque shores…. we all dream of that perfect beach setting, and a fantastic waterfront resort. We review the best island destinations in the US and the Caribbean to help you plan that perfect luxury lifestyle getaway.
Our reviews and photos of the best beach vacations and top coastal resorts from New England, to The Carolinas, and Florida, Bermuda and the Caribbean. The best hotels on the beach from Maine to Cape Cod Mass., to Florida and beyond we have personally visited and reviewed – they can be yours too. We will tell you where to go and what to do on your dream vacation.
The best way to see the coast and visit islands is on a cruise ship. We review the best luxury cruise lines and the finest cruise ships to help you plan a tropical vacation to the islands.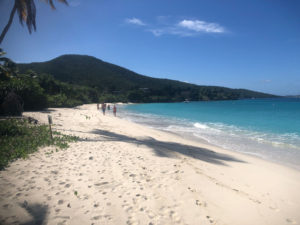 Visiting the beautiful BVI's by cruise ship or your own private yacht charter promises gorgeous beaches, spectacular islands and fun water sports and snorkeling. See our favorite anchorages in the BVIs and the best Caribbean Ports of Call from the Bahamas, to the US and British Virgin Islands, Mexico, and the Cayman Islands. Chartering a Yacht in the British Virgin Islands is for the adventurous and courageous, highly scenic and rewarding too, you get to live the luxury lifestyle on a high-end yacht, for a week, without the cost of buying a boat.
Getting on board a cruise ship offers endless social and sports activities while the Captain and Crew do the boating for you. We review Royal Caribbean, Azmara and MSC cruise lines– all luxury cruise ships with great cruising itineraries to the best islands, Caribbean and Mediterranean ports.
Bermuda's best hotels on the beach, Florida's finest beachfront resorts, and historic destinations in South Carolina and Georgia with nearby beach resorts, plus boating, cruises and yacht charters for the ideal luxury vacation getaway – a little beach sand and some sightseeing. Start enjoying that luxury lifestyle, traveling the globe and visiting the most beautiful ports in the world.
"Of all of the books in the world, the best stories are in the pages of a passport."
Fun Florida Vacation Reviews:
Amelia Island- Fernandina Beach
Anna Maria Island
Best of Key West
Delray Beach Things to Do
Fort Lauderdale's Top Things to Do
Port of Miami Luxury Hotels
St Augustine Top Things to Do
Sarasota, Siesta Key and Venice- Top Things to Do
Mount Dora
Visit The BVI- British Virgin Island vacation
Mexico – Cabo luxury vacation
Best Beaches for Luxury Vacation