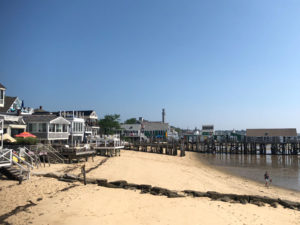 Provincetown Mass, aka Ptown, is many things – remote, beautiful, artistic, historic, fun, flamboyant! You must experience this far out far end of Cape Cod to appreciate its diverse social scene and its natural beauty. This northern tip of Cape Cod, Massachusetts, a 2+hour drive, or 90-minute ferry  from Boston, is historic – site of the Mayflower's original first landing in 1620, and happening – in the summer when the population of 3,000 swells to 60,000 part-timers and partiers. PTown has fantastic beaches, a brilliant harbor for boaters, a vibrant downtown, and big gay community.
Why we love PTOWN?
Ptown is B-eautiful!
Ptown is naturally beautiful – inspiring artists since the late 1800's. This curving spit of land and sand is 75% uninhabited, a preserve surrounded by the sea, spectacular from sun up to sunset. As an eastern peninsula that hooks up and to the west, the ever changing light on the shoreland and sand dunes and the sea is magnificent.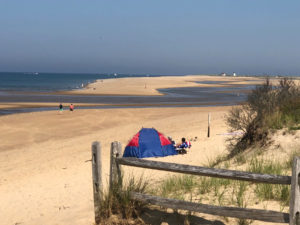 Ptown Beaches
Ptown is graced with and surrounded by several long sandy strands. Race Point Beach is stunning, earning it Cape Cod National Seashore beach distinction. This wide swath of soft sand stretches around the top tip of Ptown beyond the old Life Saving Station, surrounded by sand dunes. Race Point is named for the racing currents crossing here so be aware when swimming. It's a two-mile walk from the beach to Race Point Light. Herring Cove Beach on Ptown's west side is family-frienldy to the right, more gay-friendly to the left. Sunsets at either beach are stunning, seal and whale spotting are rewards to the keen-eyed observer. Bayside Beach is right in town, overlooking the harbor and boats, easy to reach for a quick dip or a beach stroll, lots of sand at low tide, stranded row boats too.
PTown is FUN
Strolling Commercial Street is a perfect pastime – a veritable feast for the eyes, ears and senses, with colorful kitschy boutiques selling everything from the nautical to the naughty. The people parade is vibrant and amusing as well. Cafes and galleries inhabit the flower-draped cape cottages and brightly painted shops on this main drag and the quieter side streets.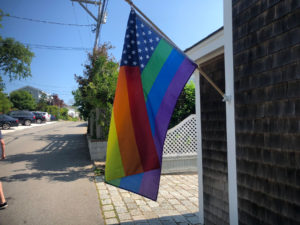 Ptown is GAY!
The gayest places in America according to the US Census, at almost 20% LGBTQ – more than Wilton Manors Florida (near Fort Lauderdale), Palm Springs and San Francisco California, much more than NYC or Ogunquit Maine. Obviously the significant homosexual presence brings a flamboyant vibe as fit handsome male couples let their love show, hold hands prancing down the street, and wave their rainbow flags with pride. While the mood is just mild enough so you can bring you family here, the Tea Parties by the pool with bumping grinding music and Drag Queen shows are wild – anything but PG. Carnival in August is the culminating gay-old-time. Even the 4th of July parade had a few costume characters on the queenie side in "broad" (pun) daylight.
Ptown is Historic – as in Pilgrims!
Many people don't credit Provincetown as the first landing of the Pilgrims-  everyone thinks Plymouth. The Pilgrims arrived here November 1620, and stayed five weeks before sailing their Mayflower on to their final Plymouth rock stop. Pilgrim's Monument, a 252 foot tall granite tower commemorates the Mayflower's touchdown in Ptown four centuries ago. The iconic 1910 granite structure is the tallest in the US modeled after the tower in Siena Italy. Its $12 and 116 steps and 60 ramps to climb, about 10 minutes, to the top for some "breathtaking" views of Ptown harbor.
Ptown on a Bike
Provinceland's Trail is a 5.25 mile long bicycle trail that begins at the Province Lands Visitor Center on Race Point Road. It is a hilly loop with incredible sand dune and beach forest scenery, connecting to several other trails – Bennett Pond, Herring Cove Beach, and Race Point Beach. Reserve your bike in advance, $12 for 2 hours will cover the time it takes you to ride the loop, or rent for the day and stop for beach breaks. Gale Force Bikes at 144 Bradford Street (short walk from town) has a great selection of bikes, a friendly staff, and a Beach Market and Deli on premise to buy your drinks and picnic provisions. From Gale Force, you are a short ride to the trailhead and beaches.
PTown SEA-food
There are many delicious dining spots here at the tip of the Cape, and seafood is the highlight. For breakfast or lunch, don't miss Relish – a cozy café and deli for homemade breakfast sandwiches or to pack a picnic to enjoy oceanside. The Mews has outstanding seafood fare, and sea views. It's a small popular place on the East side so reserve your space, ask for a window seat, and enjoy the freshest fish or Lobster Vindaloo. Crown and Anchor has 5pm happy hour with $1 oysters and a raw bar. Squealing Pig has fish n'chips that folks go hog wild for.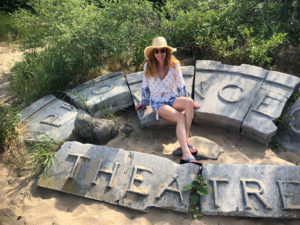 PTown Trolley
A narrated trolley tour is a perfect way to get an overview of Provincetown's sights, in an open air ride. Provincetown Mayflower Trolley offers a 40-minute tour, $20, along Commercial, by historic homes and landmarks, and out to the National Seashore Park. Trolleys depart from MacMillan Pier.
PTown Art
Given Provincetown's stellar setting, it's an artist haven. The galleries that line Commercial Street are evidence of its creative community. With three lighthouses, grand strands of beach sand, and the charming New England architecture, there's no shortage of scenes for painters, sculptors, and writers' inspiration. You'll encounter artists with brushes on the beach or on some beautiful sea-rose-lined side streets painting their Ptown vision. You'll see amazing sculptures and frescoes pop up around the village too. Visit P-town's East End to find truly unique galleries featuring artwork from classic seascapes, lighthouses at sunset and sand dunes, to the sublime – as in –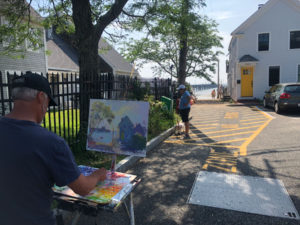 male nudes on canvas and in clay.
PTown Lights
Provincetown is home to three lighthouses warning ships of this treacherous peninsula (over 3,000 shipwrecks have been recorded over the centuries). The granddaddy is 1816 Race Point Light marking Ptown's north western tip. The 1872 Wood End Light is located on the southern spit of Ptown. Long Point Light marks the north east tip of Ptown, and is oft photographed and painted for its iconic 1827 square design.
PTown at Night
PTown is a party town, and at night, clubs like Crown and Anchor, and the Post Office Café and Cabaret have great (gay) entertainment. The Piano Bar at Crown and Anchor offers a lively sing a long session. Ross's Grill has a great upper deck on Whaler's Wharf for quiet drinks overlooking the harbor, with a view into the late night pool party next door at Crown and Anchor. There are weekly drag queen shows in Ptown too, but we didn't drag ourselves out for that.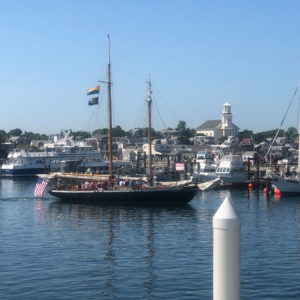 Ptown by Land, Air, or Sea
Ptown is 120 miles drive from Boston, 63 miles from the Sagamore Bridge that starts the Cape, often trafficking in summer. You can fly on Cape Air in a half-hour with amazing bird's eye views, or take a fast ferry (under two hours) from Boston across Cape Cod Bay. By boat, dock your yacht at the full service friendly Provincetown Marina, sister property to Boston Yacht Haven Marina, and you are steps to all Ptown's fun, beaches and bike rentals.
Ptown Stats
ZIP: 02675
Lat/Long: 42°1′59.23″N 70°10′7.15″
Population: 3,000 year round, summer 60,000
LGBTQ: 16.8% US Census 2012
400: Ptown celebrates its quadra-centennial in 2020
Since 1620
See more of our favorite US travel destinations:
Boston Top Things to See and Do
Boston's best sights and bites
Newburyport Top Things to Do
New York City's best
Best of Kennebunkport Maine
Rhode Island's Narragansett Bay and Block Island
New York City's best things to see and do
Sailing the Chesapeake Bay
Charleston South Carolina
Key West Florida
Savannah Georgia
Seattle Washington
San Francisco and Napa Valley California