Spain is a tremendously historic country with rich heritage, and diverse landscape from sunny coasts and islands, to vineyards, and ski mountains, all on this Iberian Peninsula. Spain is the 6th largest country in Europe, with much to explore from its northern shores and Pyrenees peaks bordering France, to beaches on the Mediterranean, down to the Strait of Gibraltar that stretches south toward Morocco, and a western Portuguese border.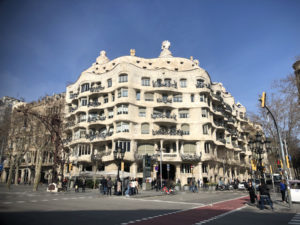 Spain has the most acreage of vineyards in the world – think Rioja, Viejo and Cava, and produces the third-most wine globally. Spain has a fascinating culture that celebrates wine and food and fun and football (FIFA soccer). Vino, tapas, paella, sangria, frequent fiestas and afternoon siestas are of utmost national pride to Spaniards.
Madrid is the capital and home to the Royal Family and the Palace of the current King Felipe VI, who also has a ski residence in Baquiera Beret.
Barcelona is the best city to visit in our opinion- the capital of Catalonia, where Antoni Gaudí's marvelous landmarks like the Sagrada Família and La Pedrera are open to tour, and where grand streets and pedestrian plazas invite you to stroll and savor Spain.  Barcelona is a top Europe city and deserves a several day vacation to visit the top sights and enjoy Spanish bites.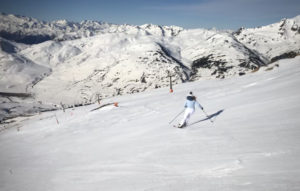 Skiing in Spain? Yes, but most don't consider a ski trip to Spain, traveling to Austria or France or The Swiss Alps instead. But Spain is home to 3,000-meter, 9,000', mountains, with alpine skiing in the north near France in the Pyrenees, and the surprisingly the south – Sierra Nevada. Baqueira Beret is Spain's biggest and most visited ski resort, with 160 kilometers of pistes, located two from Toulouse France and just over three hours from Barcelona, in the beautiful Val D'Aran, Aran Valley of the Pyrenees.
What we love about Spain most, aside from the delicious wine – vino, tapas, Iberico jamon (ham) and seafood, is the friendly people. Spaniards are proud, but not pretentious like the French, the Spanish are more relaxed than the Swiss or Germans. Most in Spain speak English, and they'll help you with your Spanish in a kind, forgiving way or you can chat in Spanglish – a happy, go-lucky blend of both.
See our reviews of Spain
Top Things to See in Barcelona
Where to Stay in Barcelona
Spain's Val D'Aran
Skiing in Spain
Spain's largest ski resort – Baqueira Beret
Lodging in Baqueira Beret
"Every language is a different way to see the world."
More Luxury Wine Vacations:
California's Napa Valley
Washington's Woodinville near Seattle
Austria's Wachau Wine Region
Chile's Colchagua Wine Region
Chile's Maipo Valley Wineries
Italy's Wine Region
France Burgundy Valley
Portugal's Douro River
Spain Food and Wine Tour