The holidays are getting closer. For most people, this is a great time to spend with family and friends. However, the holidays can also be stressful and crazy. You have to go shopping when it's very busy, clean your home before guests arrive, and deal with people you haven't seen since the last holiday get-together.
To help alleviate some of the holiday madness, you should take a fun trip this season. Escaping away to have some fun is a great way to deal with the holidays — as long as you can keep the trip relaxing. Read on to learn more about traveling stress-free, including some underrated destinations for holiday travel.
Travel Problems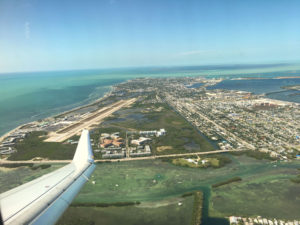 One way a trip can go from relaxing to stressful is when your flight is delayed. While delays are an inevitable part of air travel, that doesn't mean you need to suffer. SightDoing.net has a great article explaining how to deal with delayed flights. Before you buy tickets, you can search online for what routes often have delays. Think twice about buying a ticket for a flight that's delayed over 60% of the time. Before heading to the airport, check in online and verify the flight's status. Add the airline's phone number to your phone so you can speak to someone if there are problems. See our Review of The Best and Worst Airlines
Even if your flight is almost always on time, you need to arrive at the airport early. Think of it as insurance should something go wrong. It's better to have some free time in the airport than literally running to catch your flight.
Where To Go
Before you can even buy a plane ticket, you need to decide where to go. This is the holiday season, so some places (like New York or skiing resorts) will likely be packed with tourists. Since you are taking a trip to avoid stress, skip these places and visit underrated destinations.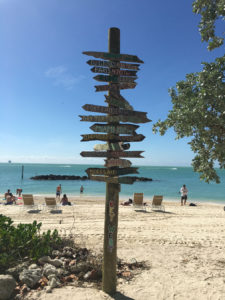 For example, beaches can be popular during the cold months. Don't bother with places like Miami, or  Fort Lauderdale. The crowds will be there, and the prices will rise to match. Instead, iTrip.net recommends lesser-known beaches like Key West, Destin, FL, or the beaches of South Carolina. This way, you can visit the beach and find it relatively empty so you can enjoy some peace and quiet along with the sun and surf.
You should also consider going anyplace offseason, such as the Caribbean or even someplace in Europe.
Keeping Vacations Relaxing
You finally arrived at your destination. What now? This trip should be a time to relax, so you need to be careful and having stress-free experiences there. Chris Guillebeau is a travel with some great tips for staying relaxed while on vacation.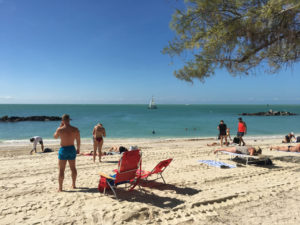 Be careful when packing. You want to pack light, but don't skip out on things you will need. Check the weather before leaving, and make sure you have your ID (driver's license or passport) with you at all times. Also, be prepared to spend more money. While taking a bus will definitely save you some money, getting a taxi or Uber can be more relaxing and quick.
You also need a plan for what you want to do on vacation. Just make sure you schedule some downtime. Nothing ruins a vacation like pressure to see and do everything. Be prepared for delays but also plan on naps or just sitting somewhere and enjoying the sights.

Don't Let Holidays Get To You
The holiday season can be stressy, which is why you need to schedule a fun trip. Be prepared for delayed flights, seek underrated destinations, and plan for some activities and R&R. This way, you can come back refreshed from your holidays.
See More:
Top Travel Destinations
Top Ski Resorts
Best Beach Resorts for Luxury Vacation
How to Pack For Vacation