Do you travel or vacation? It's a simple question… do you like to just chill? Or to adventure?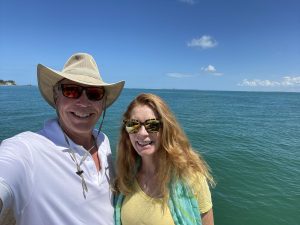 To vacate is simply to change location, to vacate your home setting, change your scenery, to stop your routine, and get away to rest your mind and body in whatever pursuit, active or passive, that you choose. To eat with abandon, to drink before 5pm, to enjoy a lounge chair or hours at the beach. To dine out and go dancing. That's a classic vacation…
To Travel is different than merely to vacate your normal patterns and place. To travel is to indulge your senses in a completely new environment, to explore, to be active in your adventure – sail, bike, hike, boat, ski, walk, dive. To learn new cultures and languages in your travels, to meet locals in a location that is  brand new and foreign to you. To attempt to communicate in another language, order wine in France, savor the perfect cappuccino at a Venetian cafe in Italy, drink cerveza in Mexico, to ski the steeps of the Canadian Rockies, or venture off-piste with a ski guide in the Alps … these are travels that take you out of your place, and perhaps – out of your comfort zone.
Vacations include: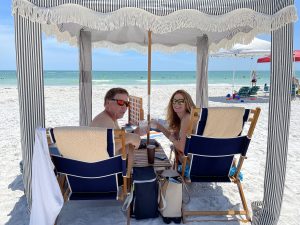 Sitting on a beach, say Bermuda, or Anna Maria Island in Florida, reading a book, splashing in the surf, strolling the sand and exploring tide pools at low.
Returning to your favorite ski area, Vail Colorado or Park City Utah, for laps of great skiing, après ski with friends, cozy fireplaces and big sleeps before first tracks the next day.
Boarding a Cruise ship in the Caribbean, you unpack once, enjoy three meals a day prepared for you, sip drinks made for you on deck by the pool, arrive at cool new ports each day, but you don't have to drive, park or plan it. Do as much or as little as you choose, a true vacation at sea.
Relaxing by a pool at a swank resort like Jekyll Island Club in Georgia, or Amangani at Jackson Hole Wyoming.
Travel includes: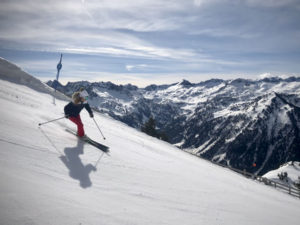 Flying to Spain, to tour the magnificent Gaudi architecture of Barcelona, then driving in to the Pyrenees for skiing at Spain's biggest ski resort – Baqueira Beret.
Sailing Croatia and Slovenia aboard a private yacht, exploring small islands by foot, swimming into iridescent caves, tasting local cuisine and drinking native homemade wine and spirits that surprise your senses.
Heli skiing or cat skiing in the Monashees or Bugaboos of the Canadian Rockies, miles from civilization, with miles of serene and soaring snow-covered peaks, meeting new ski friends and bonding in the snowcat as it rumbles back up the mountain between exciting laps on untracked snow in the trees, or on wide-open bowls.
A Swiss Alps ski safari – exploring three or four fabulous ski resorts of Switzerland's 200! Traveling by train to Zermatt, then nearby Saas Fee, or skiing St Moritz, to Davos Klosters, Arosa Lenzerheide plus a few smaller ski areas like Bivio and Savognin, Laax and Brigels. Picture skiing for miles, village to village, dining in charming mountain huts, and sleeping under fluffy duvets at Swiss Chalets in charming old villages.
A Barefoot charter in the BVI's where you provision your own boat, charter and plan your excursion and your ports of call as Captain and Crew.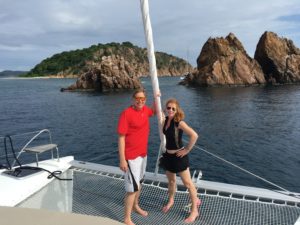 Normal people vacation, extraordinary people travel!
So are you a vacationer? Or a Traveler ? A leisure vacation person or an adventurer?
We're not judging, we're here to help you select and plan your perfect getaway at the right tempo, to the perfect destination. We also provide tips on how to pack for a weekend or a week-long getaway!
See our Adventure Travel reviews for exciting, exotic luxury vacations trips.
For the ultimate in R&R and resort vacations, see our Resorts, Beaches and Islands guide.
"Travel makes one modest. You see what a tiny place you occupy in the world." – Gustav Flaubert